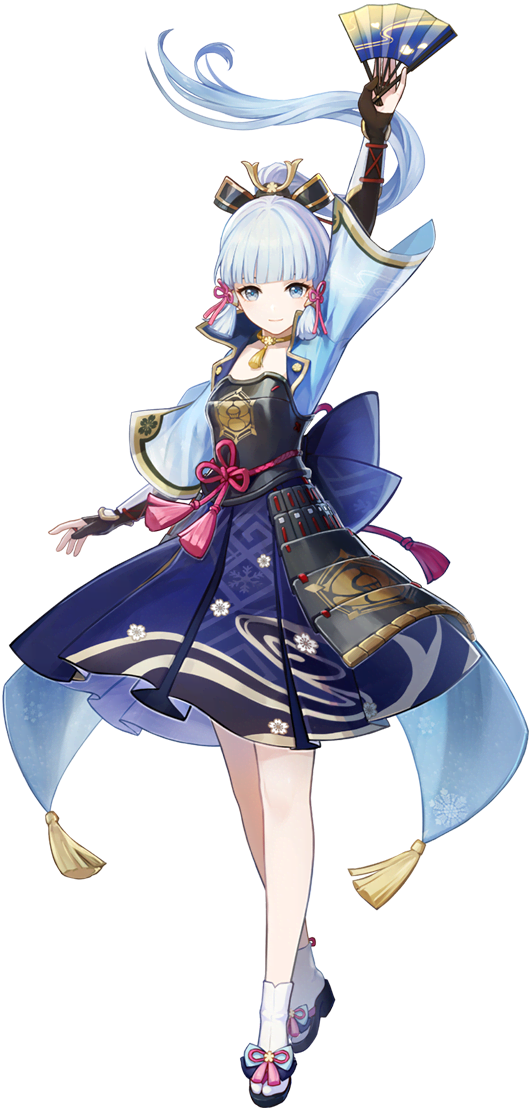 Kamisato Ayaka

Daughter of the Yashiro Commission's Kamisato Clan. Dignified and elegant, as well as wise and strong.
Talent Book

Elegance
Boss
Ascension Materials




ASC
LVL
HP
ATK
DEF
CRIT Rate
CRIT DMG
Ascension Materials
0
1
1001
27
61
5%
50%
20
2597
69
158
5%
50%
1
20
3455
92
211
5%
50%

1

3

3

20,000

40
5170
138
315
5%
50%
2
40
5779
154
352
5%
59.6%

3

2

10

15

40,000

50
6649
177
405
5%
59.6%
3
50
7462
198
455
5%
69.2%

6

4

20

12

60,000

60
8341
222
509
5%
69.2%
4
60
8951
238
546
5%
69.2%

3

8

30

18

80,000

70
9838
262
600
5%
69.2%
5
70
10448
278
637
5%
78.8%

6

12

45

12

100,000

80
11345
302
692
5%
78.8%
6
80
11954
318
729
5%
88.4%

6

20

60

24

120,000

90
12858
342
784
5%
88.4%
DPS Build 👍
Kamisato Ayaka is a pretty straightforward DPS that deals most of her damage from her Elemental Burst. She has very high scalings on her burst at the cost of it being 80 energy. You will likely need another Cryo battery on the team to provide energy for her (Diona, Kaeya, Rosaria, etc). She has a special dash (like Mona) and after she dashes, she will get a Cryo infusion on her Normal Attacks. Ensure you always have this bonus active to maximise your rotation damage. Regarding Main Stats Priority: Circlet main stat will be dependant on your overall stats, depending on your overall stats, one can be better than the other. Since Ayaka is able to get a lot of Crit Value from Blizzard Strayer (4) set, ascension passive, and also possibly weapons, ATK% circlets can be competitive to Crit ones, it also has a better drop rate, so don't throw away your good ATK% circlets. Regarding Weapon Choices: Primordial Jade Cutter: With Blizzard Strayer (4) and Cryo Resonance, this weapon overcrits, so try to avoid getting Crit Rate substats. Aquila Favonia: While Aquila Favonia has Physical Damage% as a main stat, which is basically useless on Ayaka, it is still a good statstick as it has a high base ATK and ATK% buff from the passive, however, it's not a huge upgrade over the other 4 star options and there might be a character which can utilize this weapon better (such as Bennett). Skyward Blade: The Energy Recharge main stat provided from this sword makes Ayaka comfortable in terms of having a good burst uptime, try to avoid getting Energy Recharge substats since the weapon already provides you with enough Energy Recharge. Amenoma Kageuchi: Lowers Ayaka's Energy Recharge requirement which allows her to allocate some of her Energy Recharge substats to other offensive substats. This weapon is also free and craftable while being competitive with other 4 star and even some 5 star weapons as well on the list. Blackcliff Longsword: Due to Ayaka's burst snapshotting, her burst is unable to benefit from the ATK buff from this weapon's passive on the first rotation (since you cast it immediately before defeating an opponent). Harbinger of Dawn: A good Crit statstick if you can keep the requirements up (having >90% HP). Crit Rate loses value here assuming you're running Blizzard Strayer (4), if you're not using that artifact set, then it has the same priority as Crit DMG (You still want to aim for 1:2 ratio in the end)
ABILITY TIP
Ayaka's Charged Attack, Elemental Skill and Elemental Burst is able to hit enemies inside sucked inside Venti's Elemental Burst. Her Elemental Burst also stays in place on frozen enemies and slightly knocks enemies away when they're not frozen.
MAIN STATS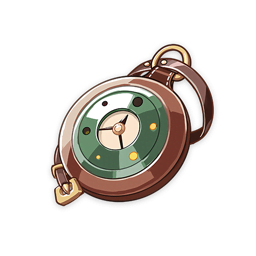 SANDS
ATK%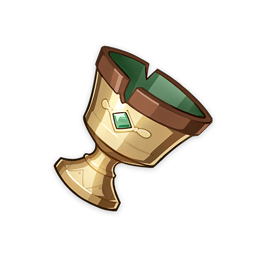 GOBLET
Cryo DMG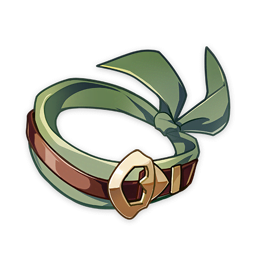 CIRCLET
Crit DMG / ATK%
SUB STATS
1. Crit DMG
2. ATK%
3. Energy Recharge
4. Crit Rate
5. Flat ATK
TALENT PRIORITY
Burst
Normal Attack
Skill
Community Character Builds by the Genshin Helper Team
Talents

Normal Attack: Kamisato Art - Kabuki
Normal Attack
Performs up to 5 rapid strikes.

Charged Attack
Consumes a certain amount of Stamina to unleash a flurry of sword ki.

Plunging Attack
Plunges from mid-air to strike the ground below, damaging enemies along the path and dealing AoE DMG upon impact.

Summons blooming ice to launch nearby opponents, dealing AoE Cryo DMG.


"Clouds shroud the moonlit night. Longing descends like a fog, filling the one detained with wanderlust."

Summons forth a snowstorm with flawless poise, unleashing a Frostflake Seki no To that moves forward continuously.

Frostflake Seki no To
- A storm of whirling icy winds that slashes repeatedly at every enemy it touches, dealing Cryo DMG.
- The snowstorm explodes after its duration ends, dealing AoE Cryo DMG.


"The blizzard veils the heron's thoughts, pity heavy in its heart."

Alternate Sprint
Ayaka consumes Stamina and cloaks herself in a frozen fog that moves with her.

In Senho form, she moves swiftly upon water.
When she reappears, the following effects occur:
- Ayaka unleashes frigid energy to apply Cryo on nearby opponents.
- Coldness condenses around Ayaka's blade, infusing her attacks with Cryo for a brief period.


"Feathers fleeting wet / the white heron treads water / a sight without flaw"
Passive Talents

Amatsumi Kunitsumi Sanctification
After using Kamisato Art: Hyouka, Kamisato Ayaka's Normal and Charged Attacks deal 30% increased DMG for 6s.

Kanten Senmyou Blessing
When the Cryo application at the end of Kamisato Art: Senho hits an opponent, Kamisato Ayaka gains the following effects:
- Restores 10 Stamina
- Gains 18% Cryo DMG Bonus for 10s.

Fruits of Shinsa
When Ayaka crafts Weapon Ascension Materials, she has a 10% chance to receive double the product.
Constellations

Snowswept Sakura
When Kamisato Ayaka's Normal or Charged Attacks deal Cryo DMG to opponents, it has a 50% chance of decreasing the CD of Kamisato Art: Hyouka by 0.3s. This effect can occur once every 0.1s.

Blizzard Blade Seki no To
When casting Kamisato Art: Soumetsu, unleashes 2 smaller additional Frostflake Seki no To, each dealing 20% of the original storm's DMG.

Frostbloom Kamifubuki
Increases the Level of Kamisato Art: Soumetsu by 3.
Maximum upgrade level is 15.

Ebb and Flow
Opponents damaged by Kamisato Art: Soumetsu's Frostflake Seki no To will have their DEF decreased by 30% for 6s.

Blossom Cloud Irutsuki
Increases the Level of Kamisato Art: Hyouka by 3.
Maximum upgrade level is 15.

Dance of Suigetsu
Kamisato Ayaka gains Usurahi Butou every 10s, increasing her Charged Attack DMG by 298%. This buff will be cleared 0.5s after Ayaka's Charged ATK hits an opponent, after which the timer for this ability will restart.