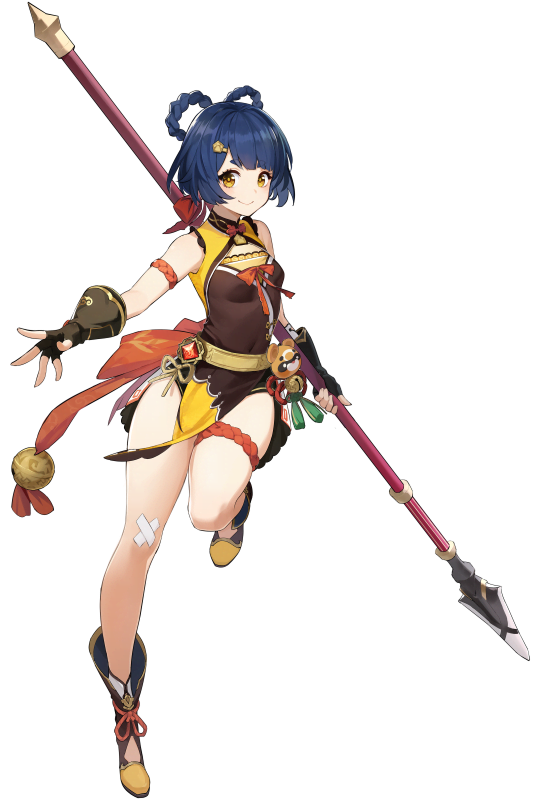 Xiangling

A renowned chef from Liyue. She's extremely passionate about cooking and excels at making her signature hot and spicy dishes.
Talent Book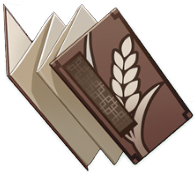 Diligence
Ascension Materials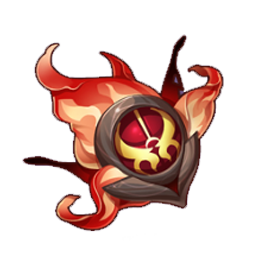 ASC
LVL
HP
ATK
DEF
CRIT Rate
CRIT DMG
Elemental Mastery
0
1
912
19
56
5%
50%
0
20
2342
48
144
5%
50%
0
1
20
3024
63
186
5%
50%
0
40
4529
94
279
5%
50%
0
2
40
5013
104
308
5%
50%
24
50
5766
119
355
5%
50%
24
3
50
6411
133
394
5%
50%
48
60
7164
148
441
5%
50%
48
4
60
7648
158
470
5%
50%
48
70
8401
174
517
5%
50%
48
5
70
8885
184
546
5%
50%
72
80
9638
200
593
5%
50%
72
6
80
10122
210
623
5%
50%
96
90
10875
225
669
5%
50%
96
SUB DPS Build 👍
Regarding Weapon Choices: THIS LIST ASSUMES THAT XIANGLING IS RUN WITH BOTH BENNETT AND A SECONDARY BUFFER (i.e. Kazuha/Sucrose/Zhongli) Regarding Staff of Homa and Engulfing Lightning: These two weapons each have specific scenarios where one would pull ahead of the others, but the difference is practically negligible and you should opt for whichever weapon fits your substat allocation best. Regarding Vortex Vanquisher: Vortex Vanquisher falls flat due to the overwhelming amount of attack hitting diminishing returns (further compounded by Bennett) . It outperforms Skyward Spine if ran with a shielder. Regarding Dragon's Bane: Dragon's Bane outperforms an R1 Deathmatch at R5. Regarding Favonius Lance: The utility provided from a highly refined Favonius Lance can make it a weapon of choice in a team comp where Xiangling is not triggering the reaction and is instead used as an aura. (i.e. Reverse Melt teams) Regarding Kitain Cross Spear: Kitain Cross Spear's passive reduces the ER threshold of Xiangling greatly, down to 120-130ER% at R5. This allows you to distribute ER rolls into otherwise offensive substats and due to this, an R5 Kitain Cross Spear can outperform an R1 Dragon's Bane. Due to lowering ER thresholds so much, the Crimson Witch of Flames (4) artifact set will outperform Emblem of Severed Fate (4).
MAIN STATS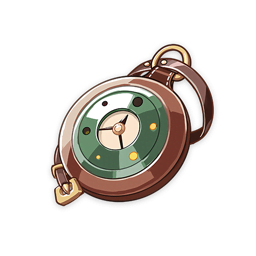 SANDS
Energy Recharge / ATK% / Elemental Mastery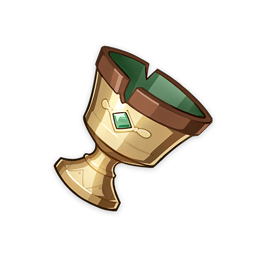 GOBLET
Pyro DMG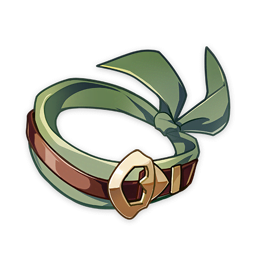 CIRCLET
Crit Rate / DMG
SUB STATS
1. Energy Recharge
2. Crit Rate / DMG
3. ATK%
4. Elemental Mastery
5. Flat ATK
TALENT PRIORITY
Burst
Skill
Normal Attack
Community Character Builds by the Genshin Helper Team
Talents

Normal Attack
Performs up to five consecutive spear strikes.

Charged Attack
Consumes a certain amount of Stamina to lunge forward, dealing damage to opponents along the way.

Plunging Attack
Plunges from mid-air to strike the ground below, damaging opponents along the path and dealing AoE DMG upon impact.

Summons Guoba the Panda. Guoba continuously breathes fire at opponents, dealing AoE Pyro DMG.


Guoba loves to eat spicy food. Problem is, his stomach can't handle something this spicy.

Displaying her mastery over both fire and polearms, Xiangling sends a Pyronado whirling around her.
The Pyronado will move with your character for the ability's duration, dealing Pyro DMG to all opponents in its path.


There will never be enough heat. Never.
Passive Talents

Crossfire
Increases the flame range of Guoba by 20%.

Beware, It's Super Hot!
When Guoba Attack's effect ends, Guoba leaves a chili pepper on the spot where it disappeared. Picking up a chili pepper increases ATK by 10% for 10s.

Chef de Cuisine
When Xiangling cooks an ATK-boosting dish perfectly, she has a 12% chance to receive double the product.
Constellations

Crispy Outside, Tender Inside
Opponents hit by Guoba's attacks have their Pyro RES reduced by 15% for 6s.

Oil Meets Fire
The last attack in a Normal Attack sequence applies the Implode status onto the opponent for 2s. An explosion will occur once this duration ends, dealing 75% of Xiangling's ATK as AoE Pyro DMG.
Deepfry
Increases the Level of Pyronado by 3.
Maximum upgrade level is 15.

Slowbake
Pyronado's duration is increased by 40%.

Guoba Mad
Increases the Level of Guoba Attack by 3.
Maximum upgrade level is 15.

Condensed Pyronado
For the duration of Pyronado, all party members receive a 15% Pyro DMG Bonus.