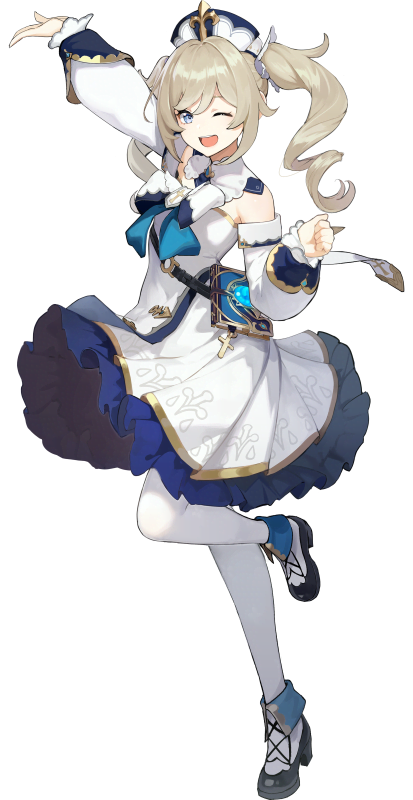 Barbara

Every citizen of Mondstadt adores Barbara. She learned the word "idol" from a magazine.
Talent Book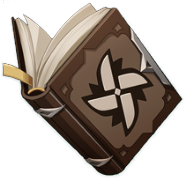 Freedom
Boss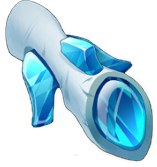 Ascension Materials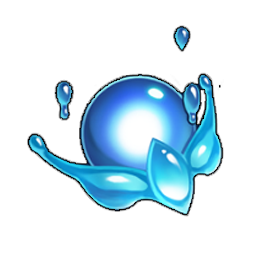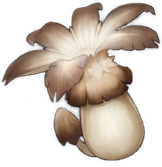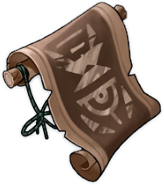 ASC
LVL
HP
ATK
DEF
CRIT Rate
CRIT DMG
HP%
Ascension Materials
0
1
821
13
56
5%
50%
0%
20
2108
34
144
5%
50%
0%
1
20
2721
44
186
5%
50%
0%

1

3

3

20,000

40
4076
66
279
5%
50%
0%
2
40
4512
73
308
5%
50%
6%

3

2

10

15

40,000

50
5189
84
355
5%
50%
6%
3
50
5770
94
394
5%
50%
12%

6

4

20

12

60,000

60
6448
105
441
5%
50%
12%
4
60
6884
112
470
5%
50%
12%

3

8

30

18

80,000

70
7561
123
517
5%
50%
12%
5
70
7996
130
546
5%
50%
18%

6

12

45

12

100,000

80
8674
141
593
5%
50%
18%
6
80
9110
148
623
5%
50%
24%

6

20

60

24

120,000

90
9787
159
669
5%
50%
24%
SUPPORT Build 👍
Use Elemental Skill and/or Elemental Burst and immediately switch. Building ER is not recommended on Support Barbara as her burst should be used as a last resort and should not be expected to be cast every rotation. This is further compounded by the fact that Barbara has no particle generation. For this reason, Ocean-Hued Clam is also not recommended for Support Barbara. Regarding Weapon Choices: Everlasting Moonglow: For Electro-Charged teams, this weapon will provide the highest personal damage for Barbara. However, Thrilling Tales of Dragon Slayers will still provide the highest team damage due to its 48 ATK% buff. Regarding Artifact Sets: Maiden Beloved (4): This set is best acquired through the strongbox instead of trying to farm it in its domain. Instructor (4): The Hydro application from Elemental Skill can be used to trigger an elemental reaction and provide a teamwide Elemental Mastery buff.
ABILITY TIP
Barbara's skill gives you a pulse of healing every 5 seconds, every pulse will imbue you with a Hydro status, that means it can be used for status-cleansing (Pyro in specific, while other elements may take more pulses). Take note that Hydro reacting with Cryo status will freeze you in place, her skill should be used in consideration of the environment
MAIN STATS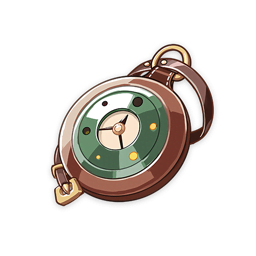 SANDS
HP%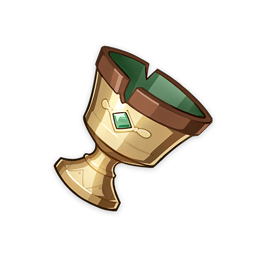 GOBLET
HP%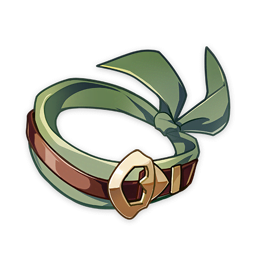 CIRCLET
Healing Bonus
Community Character Builds by the Genshin Helper Team
Talents

Normal Attack: Whisper of Water
Normal Attack
Perform up to 4 water splash attacks that deal Hydro DMG.

Charged Attack
Consumes a certain amount of Stamina to deal AoE Hydro DMG after a short casting time.

Plunging Attack
Gathering the might of Hydro, Barbara plunges towards the ground from mid-air, damaging all opponents in her path. Deals AoE Hydro DMG upon impact with the ground.

Summons water droplets resembling musical notes that form a Melody Loop, dealing Hydro DMG to surrounding opponents and applying the Wet status to them.

Melody Loop
- On hit, Barbara's Normal Attacks heal your own party members and nearby teammates for a certain amount of HP, which scales with Barbara's Max HP.
- On hit, Barbara's Charged Attack generates 4 times the amount of healing.
- Periodically regenerates your own active character's HP.
- Applies the Wet status to the character and to opponents who come in contact with them.


Barbara's music is the magic that heals her companions.

Heals your own party members and nearby teammates for a large amount of HP that scales with Barbara's Max HP.


Barbara's desire to heal strengthens her will to fight and sing.
Passive Talents
Glorious Season
The Stamina Consumption of characters within Let the Show Begin♪'s Melody Loop is reduced by 12%.

Encore
When your active character gains an Elemental Orb/Particle, the duration of the Melody Loop of Let the Show Begin♪ is extended by 1s.
The maximum extension is 5s.

With My Whole Heart♪
When a Perfect Cooking is achieved on a dish with restorative effects, there is a 12% chance to obtain double the product.
Constellations

Gleeful Songs
Barbara regenerates 1 Energy every 10s.

Vitality Burst
Decreases the CD of Let the Show Begin♪ by 15%.
During the ability's duration, your active character gains a 15% Hydro DMG Bonus.

Star of Tomorrow
Increases the Level of Shining Miracle♪ by 3.
Maximum upgrade level is 15.
Attentiveness be My Power
Every opponent Barbara hits with her Charged Attack regenerates 1 Energy for her.
A maximum of 5 energy can be regenerated in this manner with any one Charged Attack.

The Purest Companionship
Increases the Level of Let the Show Begin♪ by 3.
Maximum upgrade level is 15.

Dedicating Everything to You
When Barbara is in the party but not on the field, and one of your own party members falls:
- Automatically revives the fallen character.
- Fully restores the revived character's HP to 100%.
This effect can only occur once every 15 mins.