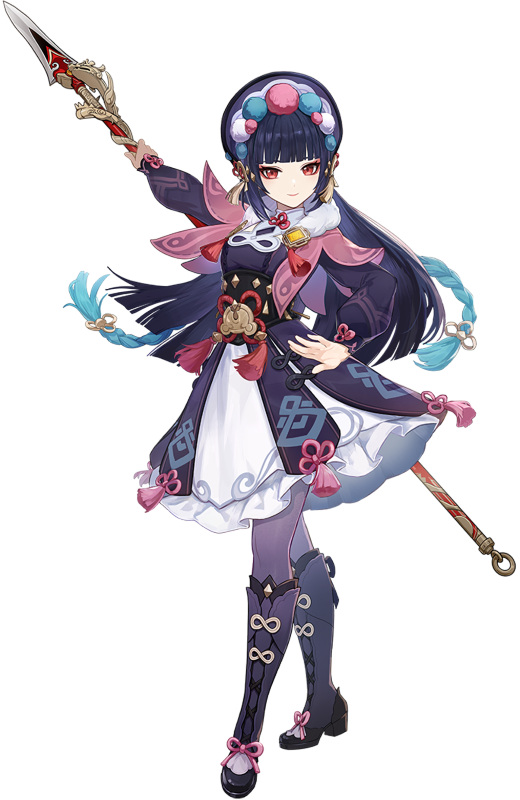 Yun Jin

A renowned Liyue opera singer who is skilled in both playwriting and singing. Her style is one-of-a-kind, exquisite and delicate, much like the person herself.
Talent Book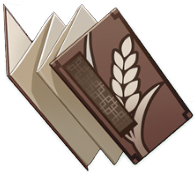 Diligence
Boss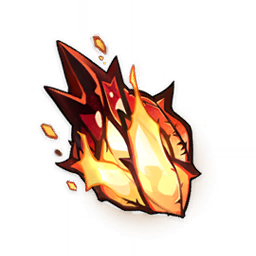 Ascension Materials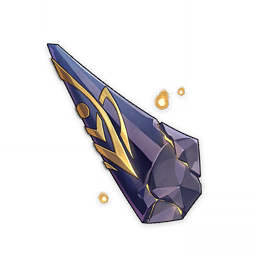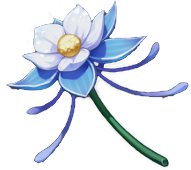 ASC
LVL
HP
ATK
DEF
CRIT Rate
CRIT DMG
Energy Recharge
0
1
894
16
62
5%
50%
0%
20
2296
41
158
5%
50%
0%
1
20
2963
53
204
5%
50%
0%
40
4438
80
306
5%
50%
0%
2
40
4913
88
339
5%
50%
6.67%
50
5651
101
389
5%
50%
6.67%
3
50
6283
113
433
5%
50%
13.33%
60
7021
126
484
5%
50%
13.33%
4
60
7495
134
517
5%
50%
13.33%
70
8233
148
567
5%
50%
13.33%
5
70
8707
156
600
5%
50%
20%
80
9445
169
651
5%
50%
20%
6
80
9919
178
684
5%
50%
26.67%
90
10657
191
734
5%
50%
26.67%
SUPPORT Build 👍
Yun Jin is a Support character for Normal Attack focused characters who can deal off-field damage via her Elemental Burst. Yun Jin's Elemental Burst grants nearby party members 30 stacks of additional flat damage bonus on Normal Attacks which scales with Yun Jin's current DEF. This means that external DEF buffs like from Gorou's Elemental Skill and/or Burst doesn't provide much to Yun Jin since it only buffs active characters and not off-field ones. Regarding Weapon Choices: Favonius Lance: With this weapon, try to aim for some Crit Rate stats to trigger the weapon passive reliably. Kitain Cross Spear: Although the EM mainstat isn't useful for Yun Jin, the passive decreases her Energy Recharge requirements by alot, especially at higher refinements. It can reduce her ER% reqs from around ~20% at R1 to ~70% at R5. Note that she must cast Elemental Burst first before Skill, as the passive drains 3 energy initially when Skill is cast. If you only care about the Energy Recharge, this weapon can be left at level 1 while still getting full effect from the passive. Regarding Artifact Main Stats and Substats Priority: Crit Rate should only be considered when Yun Jin is equpping Favonius Lance to reliably proc the passive.
MAIN STATS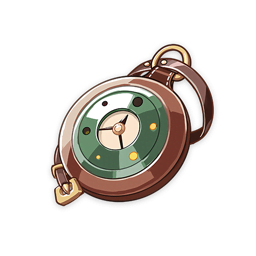 SANDS
DEF% / Energy Recharge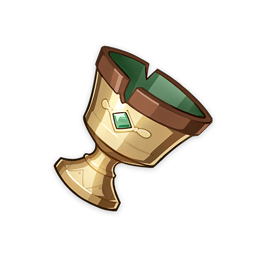 GOBLET
DEF%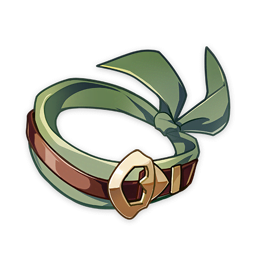 CIRCLET
DEF% / Crit Rate
SUB STATS
1. DEF%
2. Energy Recharge
3. Flat DEF
4. Crit Rate
Community Character Builds by the Genshin Helper Team
Talents

Normal Attack: Cloud-Grazing Strike
Normal Attack
Performs up to five consecutive spear strikes.

Charged Attack
Consumes a certain amount of Stamina to lunge forward, dealing damage to opponents along the way.

Plunging Attack
Plunges from mid-air to strike the ground below, damaging opponents along the path and dealing AoE DMG upon impact.

Ms. Yun may just be acting out fights on stage, but her skills with the spear are real enough to defend against her foes.

Press
Flourishes her polearm in a cloud-grasping stance, dealing Geo DMG.

Hold
Takes up the Opening Flourish stance and charges up, forming a shield. DMG Absorption is based on Yun Jin's Max HP and has 150% effectiveness against all Elemental DMG and Physical DMG. The shield lasts until she finishes unleashing her Elemental Skill.
When the skill is released, when its duration ends, or when the shield breaks, Yun Jin will unleash the charged energy as an attack, dealing Geo DMG.
Based on the time spent charging, it will either unleash an attack at Charge Level 1 or Level 2.


One glorious moment on-stage, a decade of preparation behind it.

Deals AoE Geo DMG and grants all nearby party members a Flying Cloud Flag Formation.

Flying Cloud Flag Formation
When Normal Attack DMG is dealt to opponents, Bonus DMG will be dealt based on Yun Jin's current DEF.

The effects of this skill will be cleared after a set duration or after being triggered a specific number of times.
When one Normal Attack hits multiple opponents, the effect is triggered multiple times according to the number of opponents hit. The number of times that the effect is triggered is counted independently for each member of the party with Flying Cloud Flag Formation.


As the drums resound, as swords and halberds weave and clash, the doyenne is transformed into a mighty general.
As the instruments on stage strum in unison, lo, see how she vanquishes these demons!
Passive Talents

True to Oneself
Using Opening Flourish at the precise moment when Yun Jin is attacked will unleash its Level 2 Charged (Hold) form.

Breaking Conventions
The Normal Attack DMG Bonus granted by Flying Cloud Flag Formation is further increased by 2.5%/5%/7.5%/11.5% of Yun Jin's DEF when the party contains characters of 1/2/3/4 Elemental Types, respectively.

Light Nourishment
When Perfect Cooking is achieved on Food with Adventure-related effects, there is a 12% chance to obtain double the product.
Constellations

Thespian Gallop
Opening Flourish's CD is decreased by 18%.

Myriad Mise-En-Scène
After Cliffbreaker's Banner is unleashed, all nearby party members' Normal Attack DMG is increased by 15% for 12s.

Seafaring General
Increases the Level of Cliffbreaker's Banner by 3.
Maximum upgrade level is 15.

Flower and a Fighter
When Yun Jin triggers the Crystallize Reaction, her DEF is increased by 20% for 12s.

Famed Throughout the Land
Increases the Level of Opening Flourish by 3.
Maximum upgrade level is 15.

Decorous Harmony
Characters under the effects of the Flying Cloud Flag Formation have their Normal ATK SPD increased by 12%.