Yae Miko

Lady Guuji of the Grand Narukami Shrine also serves as the editor-in-chief of Yae Publishing House. Unimaginable intelligence and cunning are hidden under her beautiful appearance.
Talent Book

Light
Boss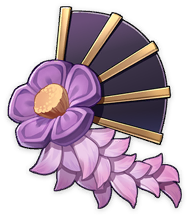 Ascension Materials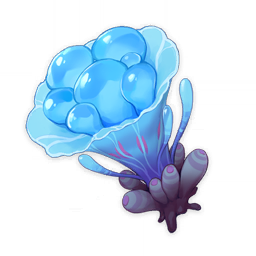 ASC
LVL
HP
ATK
DEF
CRIT Rate
CRIT DMG
0
1
807
26
44
5%
50%
20
2095
69
115
5%
50%
1
20
2787
91
153
5%
50%
40
4170
137
229
5%
50%
2
40
4662
153
256
9.8%
50%
50
5364
176
294
9.8%
50%
3
50
6020
197
330
14.6%
50%
60
6729
220
369
14.6%
50%
4
60
7220
236
396
14.6%
50%
70
7936
260
435
14.6%
50%
5
70
8428
276
462
19.4%
50%
80
9151
300
502
19.4%
50%
6
80
9643
316
529
24.2%
50%
90
10372
340
569
24.2%
50%
OFF-FIELD DPS Build 👍
Regarding Weapon Choices: Solar Pearl: This weapon benefits a lot from refines and attack buffs like Bennett. [R5] Solar Pearl without buffs, or a low refine Solar Pearl with Bennett buff can perform similar to Skyward Atlas. Note that you should do a Normal Attack when you swap in and before you swap out of Yae Miko to keep good uptime on the passive. The Widsith: Despite Yae's A4 bonus, the EM buff is bad. Over many rotations Widsith will be worse than equal refinement Solar Pearl regardless of buff, and can be worse than Oathsworn if you only get the EM buff. If you are trying for one rotation speedruns and are willing to reset till you get the DMG% or ATK buff, this weapon ranks much higher and can outperform the 5 stars. Otherwise, it is recommended to use the other options above Widsith for more consistent damage. Hakushin Ring: This weapon's passive can buff your other team members, which may be more beneficial than Yae Miko's personal damage depending on the team and rotation used. Note that the passive cannot be triggered when off-field. Regarding Artifact Choices: Emblem of Severed Fate (4): This set works best for Yae in multi-target scenarios where her Elemental Burst hits multiple enemies. This set also provides more value if she's used WITHOUT Raiden (due to the higher ER requirements). +18% ATK set (2) / Thundering Fury (2) / Emblem of Severed Fate (2): Using a combination of these artifact sets works best for Yae in single-target scenarios. These also provide more value if she's paired WITH Raiden (due to lower ER requirements). Thundersoother (4): Assuming you are able to maintain 100% uptime on its passive, this is Yae's BiS set. This set works best for Yae in Electro-charged teams. Tenacity of the Milelith (4): This set trades Yae's personal damage for a team wide 20% ATK buff. It is not recommended to specifically farm this set for Yae. Only use this if you already have good pieces from farming Pale Flame for your Physical DPSes. Regarding Talent Priority: Do note that Yae's Elemental Burst does more damage than her Elemental Skill when it hits multiple enemies. Big thanks to Fob#6835 for helping us with the weapon/artifact rankings.
ABILITY TIP
Start your rotations with Yae's Elemental Skill to amplify her Elemental Burst damage. Burst combo: - Skill > Skill > Skill > Burst > Skill > Skill > Skill Take note that none of Yae Miko's abilities snapshot.
MAIN STATS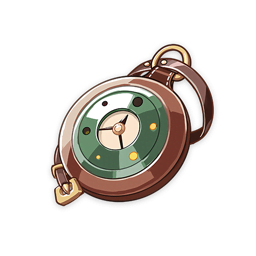 SANDS
Energy Recharge / ATK%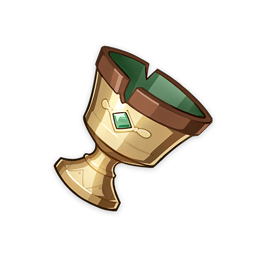 GOBLET
Electro DMG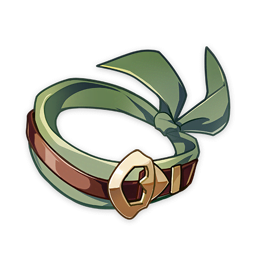 CIRCLET
Crit Rate / DMG
SUB STATS
1. Crit Rate / DMG
2. ATK%
3. Energy Recharge
4. Elemental Mastery
5. Flat ATK
Community Character Builds by the Genshin Helper Team
Talents

Normal Attack: Spiritfox Sin-Eater
Normal Attack
Summons forth kitsune spirits, initiating a maximum of 3 attacks that deal Electro DMG.

Charged Attack
Consumes a certain amount of Stamina to deal AoE Electro DMG after a short casting time.

Plunging Attack
Plunges towards the ground from mid-air, damaging all opponents in her path with thunderous might. Deals AoE Electro DMG upon impact with the ground.

Yakan Evocation: Sesshou Sakura
To Yae, such dull tasks as can be accomplished by driving spirits out need not be done personally.
Moves swiftly, leaving a Sesshou Sakura behind.

Sesshou Sakura
Has the following properties:
- Periodically strikes one nearby opponent with lightning, dealing Electro DMG
- When there are other Sesshou Sakura nearby, their level will increase, boosting the DMG dealt by these lightning strikes.

This skill has three charges.
A maximum of 3 Sesshou Sakura can exist simultaneously. The initial level of each Sesshou Sakura is 1, and the initial highest level each sakura can reach is 3. If a new Sesshou Sakura is created too close to an existing one, the existing one will be destroyed.


"The kitsune spirits sealed in the branches are all yakan who stooped to preying upon humans. The yakan are two grades lower than us Sky Kitsune, and so, I hardly see the problem with... asking that they do my bidding. Now, this doesn't mean that you humans should go learning from our grading systems, no indeed — and as for which of us, kitsune or human, is higher up in the pecking order... Heh, wouldn't you like to know?"

Great Secret Art: Tenko Kenshin
Legends of "kitsunetsuki," or the manifestation of a kitsune's might, are common in Inazuma's folktales. One that particularly captures the imagination is that of the Sky Kitsune, said to cause lightning to fall down upon the foes of the Grand Narukami Shrine. Summons a lightning strike, dealing AoE Electro DMG.
When she uses this skill, Yae Miko will unseal nearby Sesshou Sakura, destroying their outer forms and transforming them into Tenko Thunderbolts that descend from the skies, dealing AoE Electro DMG. Each Sesshou Sakura destroyed in this way will create one Tenko Thunderbolt.


Only at times like these will Yae reveal her Sky Kitsune form and wield lightning itself. None have seen the Lady Guuji's tails and lived to tell the story... so remember, as far as you are concerned, Lady Yae does not have a tail.
Passive Talents

The Shrine's Sacred Shade
When casting Great Secret Art: Tenko Kenshin, each Sesshou Sakura destroyed resets the cooldown for 1 charge of Yakan Evocation: Sesshou Sakura.
Enlightened Blessing
Every point of Elemental Mastery Yae Miko possesses will increase Sesshou Sakura DMG by 0.15%.

Meditations of a Yako
Has a 25% chance to get 1 regional Character Talent Material (base material excluded) when crafting. The rarity is that of the base material.
Constellations

Yakan Offering
Each time Great Secret Art: Tenko Kenshin activates a Tenko Thunderbolt, Yae Miko will restore 8 Elemental Energy for herself.

Fox's Mooncall
Sesshou Sakura start at Level 2 when created, their max level is increased to 4, and their attack range is increased by 60%.

The Seven Glamours
Increases the Level of Yakan Evocation: Sesshou Sakura by 3.
Maximum upgrade level is 15.

Sakura Channeling
When Sesshou Sakura lightning hits opponents, the Electro DMG Bonus of all nearby party members is increased by 20% for 5s.

Mischievous Teasing
Increases the Level of Great Secret Art: Tenko Kenshin by 3.
Maximum upgrade level is 15.

Forbidden Art: Daisesshou
The Sesshou Sakura's attacks will ignore 60% of the opponents' DEF.