Traveler (Electro)

A traveler from another world who had their only kin taken away, forcing them to embark on a journey to find The Seven.
Talent Book

Transience
Boss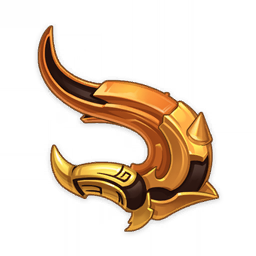 Ascension Materials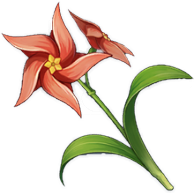 ASC
LVL
HP
ATK
DEF
CRIT Rate
CRIT DMG
ATK%
0
1
912
18
57
5%
50%
0%
20
2342
46
147
5%
50%
0%
1
20
3024
59
190
5%
50%
0%
40
4529
88
284
5%
50%
0%
2
40
5013
98
315
5%
50%
6%
50
5766
113
362
5%
50%
6%
3
50
6411
125
402
5%
50%
12%
60
7164
140
450
5%
50%
12%
4
60
7648
149
480
5%
50%
12%
70
8401
164
527
5%
50%
12%
5
70
8885
174
558
5%
50%
18%
80
9638
188
605
5%
50%
18%
6
80
10122
198
635
5%
50%
24%
90
10875
212
683
5%
50%
24%
SUPPORT Build 👍
Traveler can provide a lot of energy and Energy Recharge to the on-field character through their skill pick up or Q procs. This is especially useful with a damage dealer that doesn't conflict with traveler's element and can benefit from the abundance of energy. Due to the low damage scaling on Electro Traveler's Elemental Burst and Skill, its recommended to build Electro Traveler by just stacking Energy Recharge to amplify the batterying power.
MAIN STATS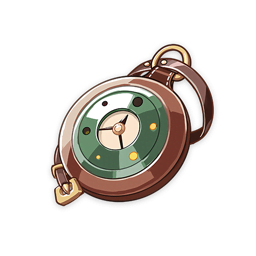 SANDS
Energy Recharge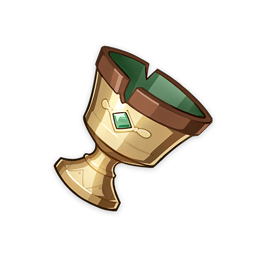 GOBLET
Electro DMG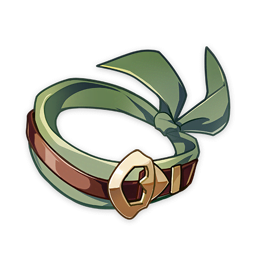 CIRCLET
Crit Rate / DMG
SUB STATS
1. Energy Recharge
2. Crit Rate / DMG
3. ATK%
4. Flat ATK
TALENT PRIORITY
Burst
Skill
Normal Attack
Community Character Builds by the Genshin Helper Team
Talents

Normal Attack: Foreign Thundershock
Normal Attack
Performs up to 5 rapid strikes.

Charged Attack
Consumes a certain amount of Stamina to unleash 2 rapid sword strikes.

Plunging Attack
Plunges from mid-air to strike the ground below, damaging opponents along the path and dealing AoE DMG upon impact.

Unleashes three swift thunder shadows that deal Electro DMG to opponents and leave an Abundance Amulet behind after hitting an opponent.
2 Abundance Amulets can be created initially. Using this skill will reset any Abundance Amulets that were generated.

Abundance Amulets
When a character is near an Abundance Amulet, they will absorb it and obtain the following effects:
- Restores Elemental Energy
- Increases Energy Recharge during the Abundance Amulet's duration.


You and Paimon discuss the paths by which electricity might flow.

You call upon the protection of lightning, knocking nearby opponents back and dealing Electro DMG to them.

Lightning Shroud
When your active character's Normal or Charged Attacks hit opponents, they will call Falling Thunder forth, dealing Electro DMG.
When Falling Thunder hits opponents, it will regenerate Energy for that character.
One instance of Falling Thunder can be generated every 0.5s.


You and Paimon studied the light that flashes through the clouds.
Passive Talents

Thunderflash
When another nearby character in the party obtains an Abundance Amulet created by Lightning Blade, Lightning Blade's CD is decreased by 1.5s.

Resounding Roar
Increases the Energy Recharge effect granted by Lightning Blade's Abundance Amulet by 10% of the Traveler's Energy Recharge.
Constellations

Spring Thunder of Fertility
The number of Abundance Amulets that can be generated using Lightning Blade is increased to 3.

Violet Vehemence
When Falling Thunder created by Bellowing Thunder hits an opponent, it will decrease their Electro RES by 15% for 8s.

Distant Crackling
Increases the Level of Bellowing Thunder by 3.
Maximum upgrade level is 15.

Fickle Cloudstrike
When a character obtains Abundance Amulets generated by Lightning Blade, if this character's Energy is less than 35%, the Energy restored by the Abundance Amulets is increased by 100%.

Clamor in the Wilds
Increases the Level of Lightning Blade by 3.
Maximum upgrade level is 15.

World-Shaker
Every 2 Falling Thunder attacks triggered by Bellowing Thunder will increase the DMG dealt by the next Falling Thunder by 100%, and will restore an additional 1 Energy to the current character.