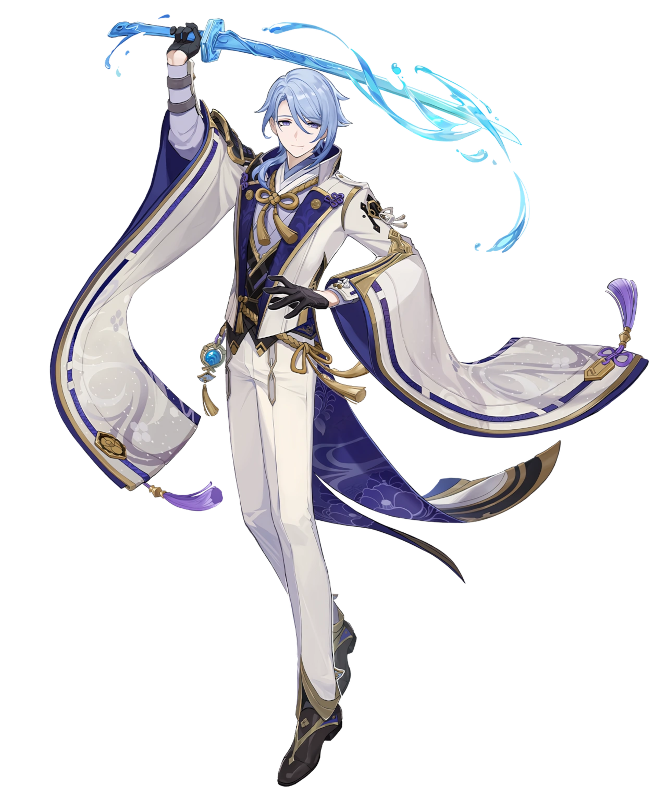 Kamisato Ayato

The young but highly accomplished head of the Yashiro Commission's Kamisato Clan. Cultured and polite, he is a man of many ways and means.
Talent Book

Elegance
Boss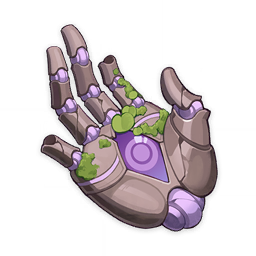 Ascension Materials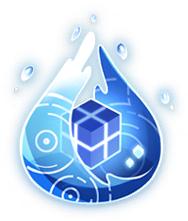 ASC
LVL
HP
ATK
DEF
CRIT Rate
CRIT DMG
0
1
1068
23
60
5%
50%
20
2770
60
155
5%
50%
1
20
3685
80
206
5%
50%
40
5514
120
309
5%
50%
2
40
6165
134
345
5%
59.6%
50
7092
155
397
5%
59.6%
3
50
7960
174
446
5%
69.2%
60
8897
194
499
5%
69.2%
4
60
9548
208
535
5%
69.2%
70
10494
229
588
5%
69.2%
5
70
11144
243
624
5%
78.8%
80
12101
264
678
5%
78.8%
6
80
12751
278
715
5%
88.4%
90
13715
299
769
5%
88.4%
DPS Build
DPS Ayato focuses on doing large amounts of on-field damage with his Elemental Skill, and Elemental Burst. Regarding Weapon Choices: Skyward Blade: If you have a lot of ER% from substats, this weapon performs equal to/below Amenoma Kageuchi. Summit Shaper: In teams where ATK buffs are scarce, this weapon has the potential to rival Skyward Blade. Lions Roar: In Electro-Charged teams, this weapon performs better than The Black Sword. Regarding Artifact Sets: Echoes of an Offering (4): The performance of this artifact set is inconsistent, and is based on user ping and other factors. Blizzard Strayer (4): When run in a Freeze Team, this is Ayato's best set. Note that it is not recommended to farm specifically for this set. Thundering Fury (4): When run in an Electro-Charged team, this is Ayato's best set due to the Cooldown Reduction on Elemental Skill allowing for shorter rotations. Note that it is not recommended to farm specifically for this set.
ABILITY TIP
Always try to activate Ayato's Elemental Burst before using his skill to maximize his Normal Attack DMG. Getting enough Energy Recharge for this is important, and varies based on team. The amount of slashes Ayato can do during an Elemental Skill window is sometimes influenced by the player's set FPS.
MAIN STATS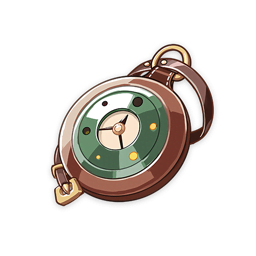 SANDS
Attack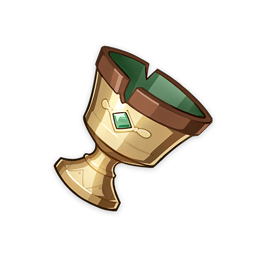 GOBLET
Hydro DMG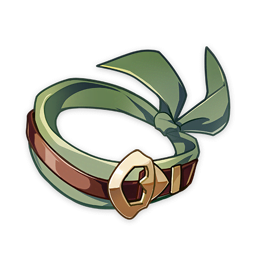 CIRCLET
Crit Rate / DMG
SUB STATS
1. Crit Rate / DMG
2. ATK%
3. Energy Recharge
4. HP%
5. Elemental Mastery
6. Flat Attack
Community Character Builds by the Genshin Helper Team
Talents

Normal Attack: Kamisato Art - Marobashi
Normal Attack
Perform up to 5 rapid strikes.

Charged Attack
Consumes a certain amount of Stamina to dash forward and perform an iai.

Plunging Attack
Plunges from mid-air to strike the ground below, damaging opponents along the path and dealing AoE DMG upon impact.

Kamisato Ayato shifts positions and enters the Takimeguri Kanka state.
After this shift, he will leave a watery illusion at his original location. After it is formed, the watery illusion will explode if opponents are nearby or after its duration ends, dealing AoE Hydro DMG.

Takimeguri Kanka
In this state, Kamisato Ayato uses his Shunsuiken to engage in blindingly fast attacks, causing DMG from his Normal Attacks to be converted into AoE Hydro DMG. This cannot be overridden.
It also has the following properties:
- After a Shunsuiken attack hits an opponent, it will grant Ayato the Namisen effect, increasing the DMG dealt by Shunsuiken based on Ayato's current Max HP. The initial maximum number of Namisen stacks is 4, and 1 stack can be gained through Shunsuiken every 0.1s. This effect will be dispelled when Takimeguri Kanka ends.
- Kamisato Ayato's resistance to interruption is increased.
- Unable to use Charged or Plunging Attacks.

Takimeguri Kanka will be cleared when Ayato leaves the field. Using Kamisato Art: Kyouka again while in the Takimeguri Kanka state will reset and replace the pre-existing state.


"When, I wonder, did you come under the illusion that you were winning?"
— Ayato is like this in both matter of martial prowess and political intrigue, but to preserve the dignity of his fellow Commissioners, he does not say such things to them. As such, only Thoma, Itto, and Ayaka have ever heard this line.

Unveils a garden of purity that silences the cacophony within.
While this space exists, Bloomwater Blades will constantly rain down and attack opponents within its AoE, dealing Hydro DMG and increasing the Normal Attack DMG of characters within.


"I can see them, you know. The ripples of your beating heart within this realm of still waters."
Passive Talents

Kamisato Art: Mine Wo Matoishi Kiyotaki
Kamisato Art: Kyouka has the following properties:
- After it is used, Kamisato Ayato will gain 2 Namisen stacks.
- When the water illusion explodes, Ayato will gain a Namisen effect equal to the maximum number of stacks possible.

Kamisato Art: Michiyuku Hagetsu
If Kamisato Ayato is not on the field and his Energy is less than 40, he will regenerate 2 Energy for himself every second.

Kamisato Art: Daily Cooking
When Ayato cooks a dish perfectly, he has a 18% chance to receive an additional "Suspicious" dish of the same type.
Constellations

Kyouka Fuushi
Shunsuiken DMG is increased by 40% against opponents with 50% HP or less.

World Source
Namisen's maximum stack count is increased to 5. When Kamisato Ayato has at least 3 Namisen stacks, his Max HP is increased by 50%.

To Admire the Flowers
Increases the Level of Kamisato Art: Kyouka by 3.
Maximum upgrade level is 15.

Endless Flow
After using Kamisato Art: Suiyuu, all nearby party members will have 15% increased Normal Attack SPD for 15s.

Bansui Ichiro
Increases the Level of Kamisato Art: Suiyuu by 3.
Maximum upgrade level is 15.

Boundless Origin
After using Kamisato Art: Kyouka, Ayato's next Shunsuiken attack will create 2 extra Shunsuiken strikes when they hit opponents, each one dealing 450% of Ayato's ATK as DMG.
Both these Shunsuiken attacks will not be affected by Namisen.